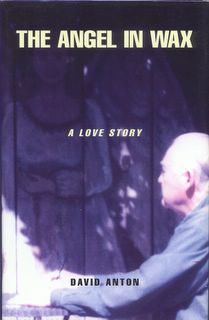 A God-haunted novel from retired Chico State professor, David A. Downes
By DAN BARNETT
Just a few moments ago, as I write this, I pulled an aging binder from a bookshelf and gazed once again at notes I had taken for a memorable course in "Great Books" at Chico State University.
The year was 1978 and I, yet a whelp, sat under the tutelage of one David Anthony Downes, professor of English literature. Nothing had prepared me for his intense love of the works we studied that semester, from Chaucer's "Canterbury Tales" to Eliot's "The Waste Land." Though he must have taught them often before, I remember his passion for each work, his evident joy in exposition. I wanted to be a teacher like that.
Downes is also an acknowledged expert on the great Victorian poet Gerard Manley Hopkins. From an Anglican family he became a Roman Catholic priest; his poetry never reached the wider world until after his death and he felt himself a failure. One of his sonnets begins: "To seem the stranger lies my lot, my life / Among strangers." Downes has published scholarly works on Hopkins and today Downes' papers, from 1951-1996, reside in the Gerard Manley Hopkins collection at Gonzaga University in Spokane, Wash.
Now retired, Downes has taken to writing novels under the name of "David Anton." His latest, "The Angel In Wax: A Love Story" ($30.99 in hardcover from Xlibris Corporation) is something of an epistolary work. The story begins with Brother Cletus, a member of the Trappist community of monks in the fictional Monastery of St. Bernard "nestled in the valley looking out to the Sierra." A visitor to the guest house for a private retreat, a man named Dennis Dominic Leroy, has died suddenly on the monastery grounds and Cletus, the keeper of the garden, is asked to clean out Leroy's room.
What Cletus finds is "an unbound book. ... He thumbed through the first pages. They appeared to be a book of printed e-mails from a Net chat room called 'The Spirit's Voice.' Only the first pages were e-mails. Most of the remaining pages were handwritten 'real' letters. The first e-mail was from a person named Leila. It read: 'Dear Anyone: I have been chosen. I need a Gabriel to hear of my dark dream. Please, some starlight over my bed'."
Dennis Dominic Leroy answered. "You are a case. I am a writer of bad fiction. Right now I am looking for a model for a female character. You may fill the bill. You may not. Here's the deal. You write me and tell me about yourself ... and I will respond to what I hear. I will not be your counselor, your amateur shrink. I do not want to invade your privacy or your intimacy, yet I do want to hear your soul talking. Is this a contradiction? I hope not."
Leila Skerjanic had become a nun but had left the convent in her mid-30s.
As Cletus makes his way through the letter book, he is disturbed, shaken by fears that he ought not to be reading someone else's letters. As a 10-year-old boy he had idly looked into his mother's diary, only to discover one of those family secrets that forever alter one's life.
"The Angel In Wax" is a story within a story. As the letters from Leroy and Leila become more soul-revealing (Leila wonders if she has turned away from God's grace by leaving her vocation; Dennis responds that Leila is "grace in action and if you keep open to yourself and your self-search, you will come into contact with the Being that is"), Cletus finds confused feelings in his transgression.
Then Leila meets Father Michael Dolan, who awakens her to the sensuality of opera. The two have endless chaste discussions about Jesus' Incarnation and fallen humanity, and what it means to love as a celibate priest. Just as Cletus must decide whether to continue reading the letter book, so Father Dolan is faced with a decision of his own. Who would be his first love?
At the end, the two stories meet. Downes brings together Dolan and Cletus in the aftermath of Leila's untimely death, each in the midst of "a confusing sin that is full of grace." In eavesdropping, the reader, as well, becomes part of this story of higher love and human forgiveness.
Dan Barnett teaches philosophy at Butte College. To submit review copies of published books, please send e-mail to dbarnett@maxinet.com. Copyright 2005 Chico Enterprise-Record. Used by permission.